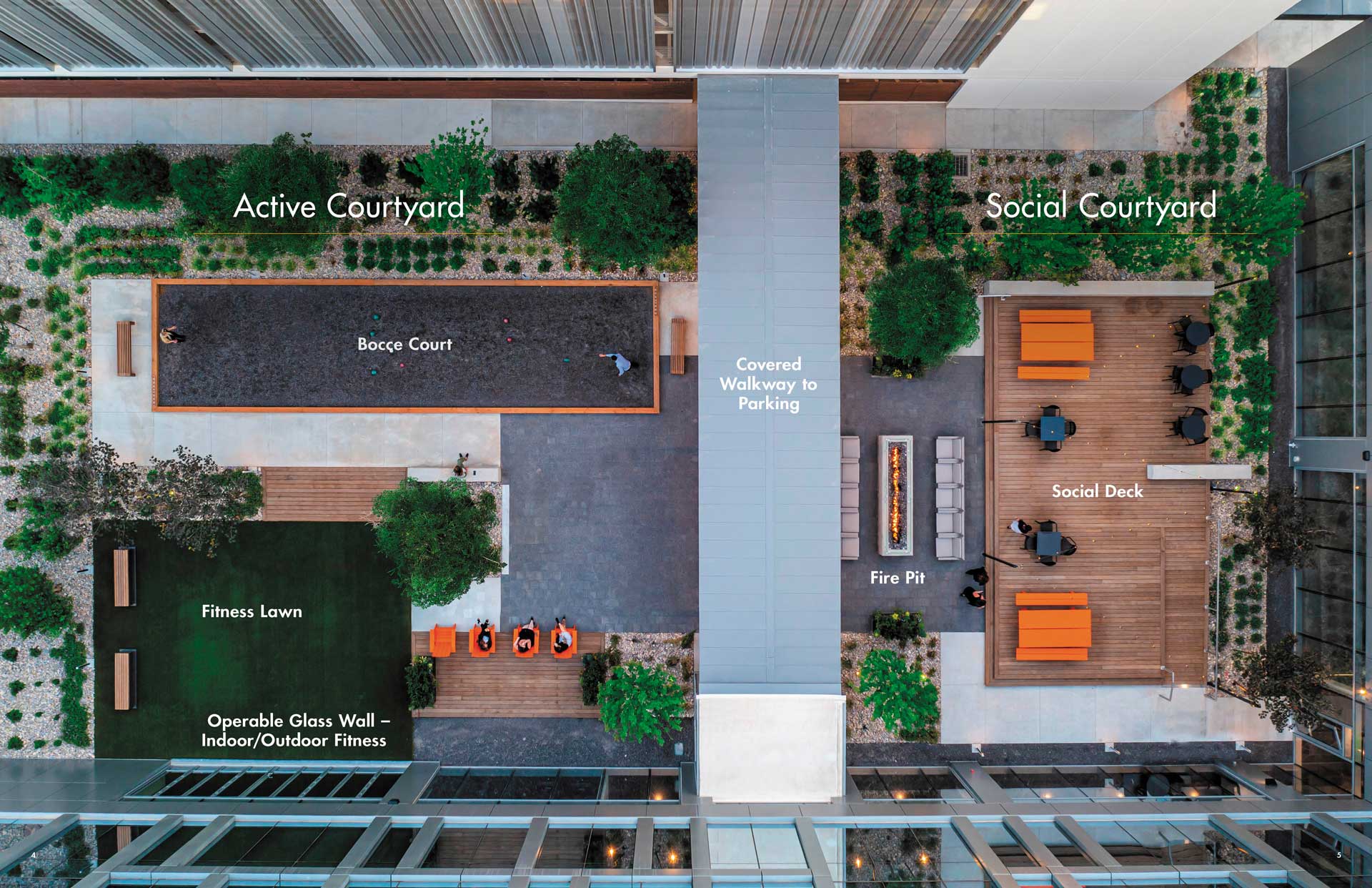 From a break at the bocce court, to a friendly competition of ping pong, to an afternoon workout on the exercise lawn, expansive outdoor areas bring balance to the work day and foster employee engagement and healthy lifestyles.
A generous outdoor courtyard with flexible seating and Wi-Fi provides an opportunity to clear the mind, collaborate in the fresh air, or connect with colleagues after work around an inviting fire pit.
Indoor/Outdoor


Fitness Center
Stay energized in a fully equipped modern fitness center. Operable glass walls open onto an outdoor active courtyard to bring in light and fresh air for a workout experience unique to the Salt Lake City office market. Full men's and women's locker rooms includes showers and changing areas.
A modern and inviting main lobby welcomes tenants and visitors with hospitality in mind offering a variety of seating options and common work spaces perfect for impromptu meetings or a short break.
With a 24-hour security concierge located in the main lobby, and an integrated building access control system, tenants have convenience and peace of mind in the workplace.
HigH-Tech


Conference Center
lexibly adaptable for small work sessions, classroom seating or town hall meetings. Fully equipped with state-of-the-art audio/visual, countertops for catering breaks, and a separate pre-function area. Available to tenants via an automated reservation system.
650 Main offers 4,600 square feet of Class A retail space on site, including indoor and outdoor seating areas.